Time Out for Parents: Children with Special Needs
Parents of children with special educational needs often feel isolated and frustrated that 'standard parenting advice' sometimes doesn't work.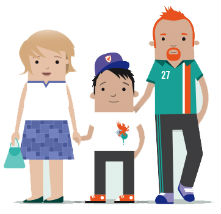 These courses provides an opportunity for you to support and encourage each other, helping you share feelings and experiences, and come up with solutions to problems on the basis of what works – not what's meant to work!
The sessions are written by parents and professionals with input from many different families with experience of children with special needs. They aim to help support you in meeting your child's needs, focussing on children aged between 3 to 11 years with a disability or special needs, particularly those who have learning, developmental and behavioural issues.
ASD and ADHD
Run on weekdays at our offices in Burnley and in various schools across East Lancashire
New Courses start every few weeks check HERE
Please ring to put your name down as places are limited.
Tel (01282) 435302
Funded by